Customer-Focused
Trucking Company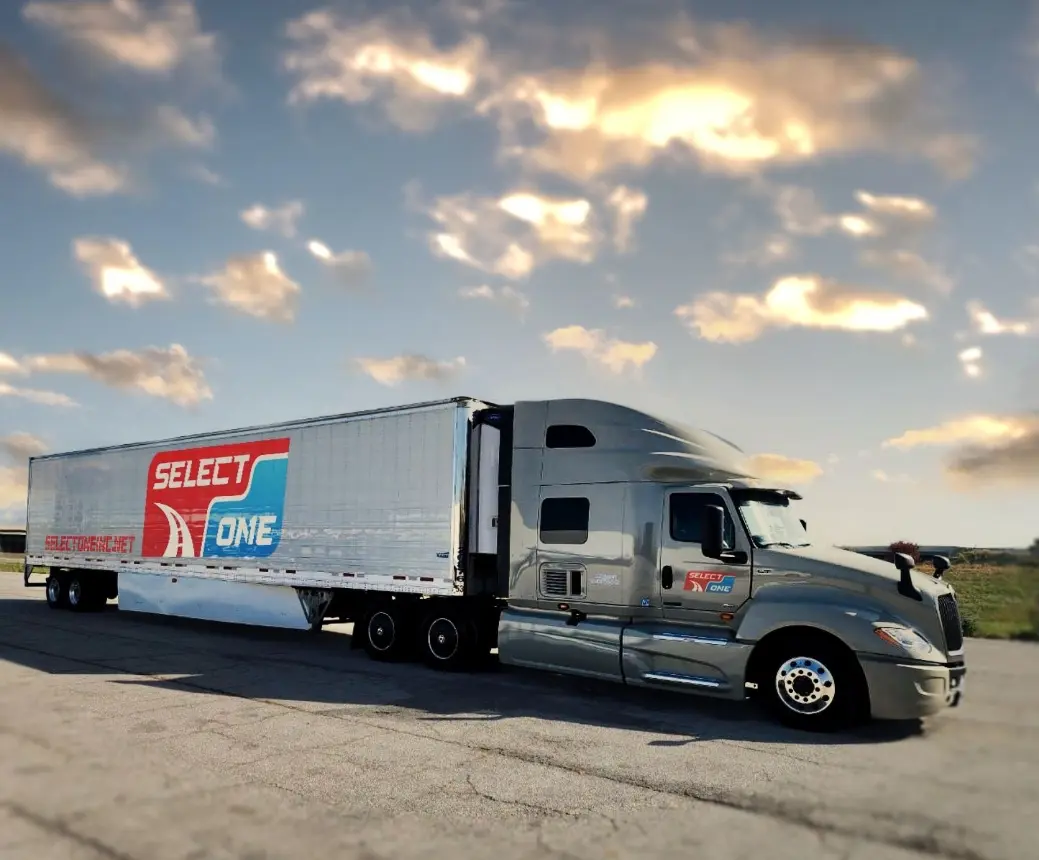 Committed to Your Success
Welcome to Select One
We are a 100% asset-based carrier, we specialize in both dry van and reefer freight services with one of the newest, most technologically advanced fleets on the road. We provide "best in class" service, focused primarily on high-density lanes throughout the Midwest, Mid-Atlantic, South, Southeast Southwest parts of the United States. At Select One, safety is our top priority. We go above and beyond to ensure the well-being of our drivers and customers. Our unwavering commitment to safety standards sets us apart in the industry.. We deeply value the relationships we have built with our drivers and customers. By prioritizing their needs, we create a harmonious and mutually beneficial partnership that drives our success. Join us on our journey as we continue to provide exceptional transportation solutions with a focus on safety, care, and unparalleled customer satisfaction.
We're not just freight movers
Select One is the single source of all your transportation needs.
We leverage our combined years of experience and an extensive, modern fleet to provide the safest, efficient, customer-focused transportation and freight solution available.